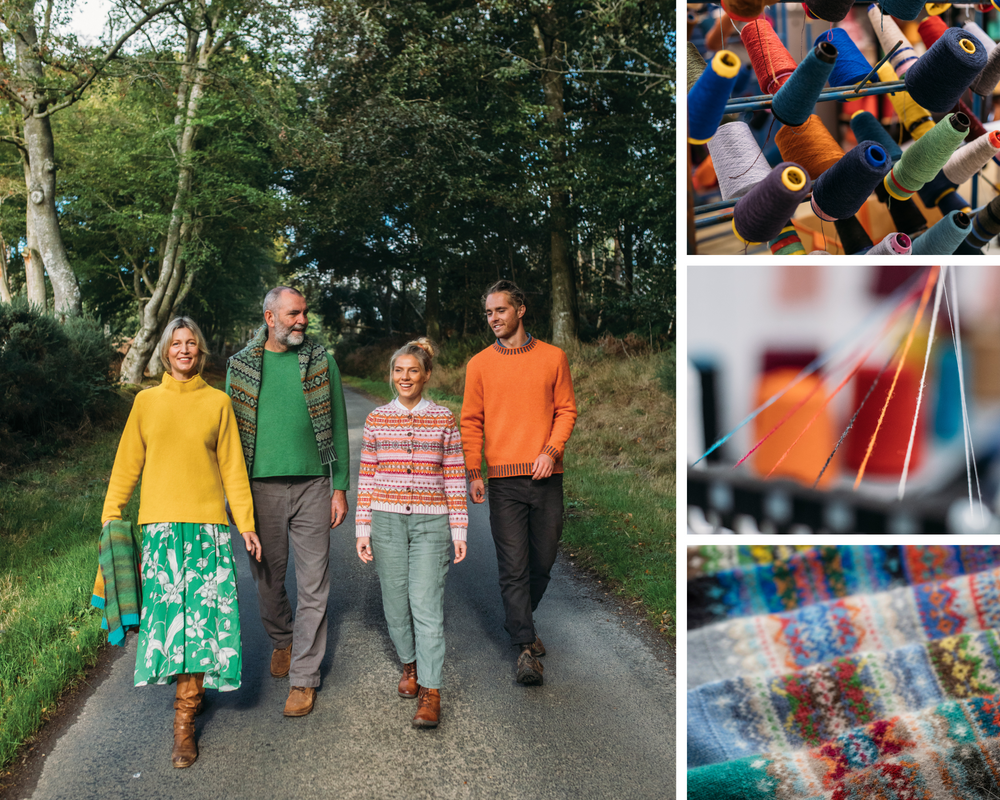 ERIBÉ Knitwear is an award-winning knitwear design house and manufacturer based in Melrose, Scotland. Established in 1986, we started out as a cottage industry and have since gone global with our innovative spins on traditional Scottish knitwear. We love sustainability and champion natural yarns, quality craftsmanship and eco-conscious living.
Like a wonderful extended family, ERIBÉ is all about the people involved — our design and sales team, our hand-knitters, mills, suppliers, agents, buyers and you, our brilliant customers.
We value every single person involved in our story and love hearing from our customers — you've helped us develop a diverse range of knitwear suited to all body shapes, skin tones and cultures. Discover knitwear you'll love right here.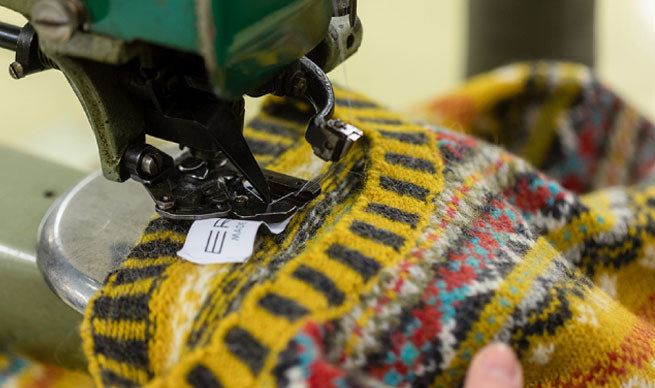 DESIGNED IN SCOTLAND
Building on over 200 years of tradition, ERIBÉ are re-visiting the past and retracing the footsteps of our ancestors.... ERIBÉ have always championed 'Made in Scotland' and it is with great pride that we introduce "Woolly Towers" - our knitwear factory based here in the heart of the beautiful Scottish Borders, an area with a worldwide reputation for excellence in knitwear production that goes back hundreds of years.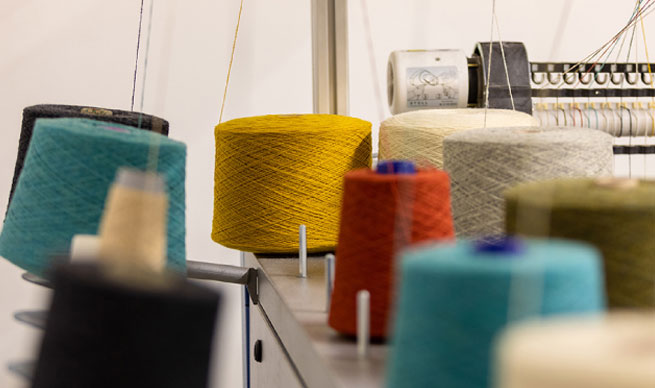 SUSTAINABILITY
From the very beginning, ERIBÉ has been mindful of the environment, choosing to use the best ecological natural yarns and promoting sustainable fashion with every collection. Our colourful knitwear never goes out of fashion and in a world of throw-away clothing, this is slow fashion at its very best. Quality is at the heart of what we do and our knitwear is made to last. It is now more important than ever to consider the environment in the choices we make.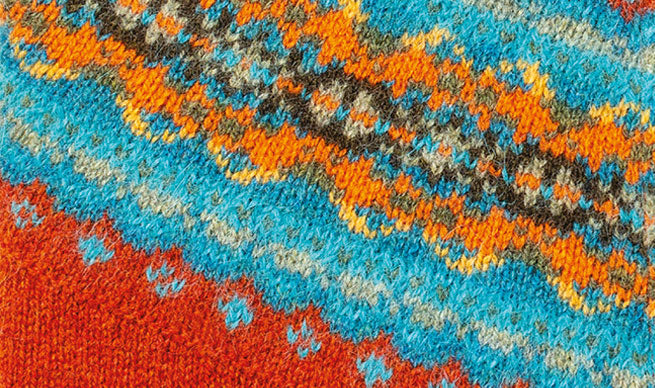 COLOUR & CRAFT
ERIBÉ are well known for putting a contemporary spin on traditional knitwear with a focus on colour and design. Our collections are available in an impressive range of colourways taking into account the four skin tone groups in order to have a well balanced choice of colours to suit everyone. The individual and intricate designs and colourways take months to design and really show off the skill of the designer.
THE WONDER OF WOOL
By switching to quality natural fibres, you can help us on our mission to help keep plastic microfibres out of our oceans and food supply. Wool is 100% biodegradable in both soil and sea water and has many unique properties that benefit both the environment and you, the wearer.